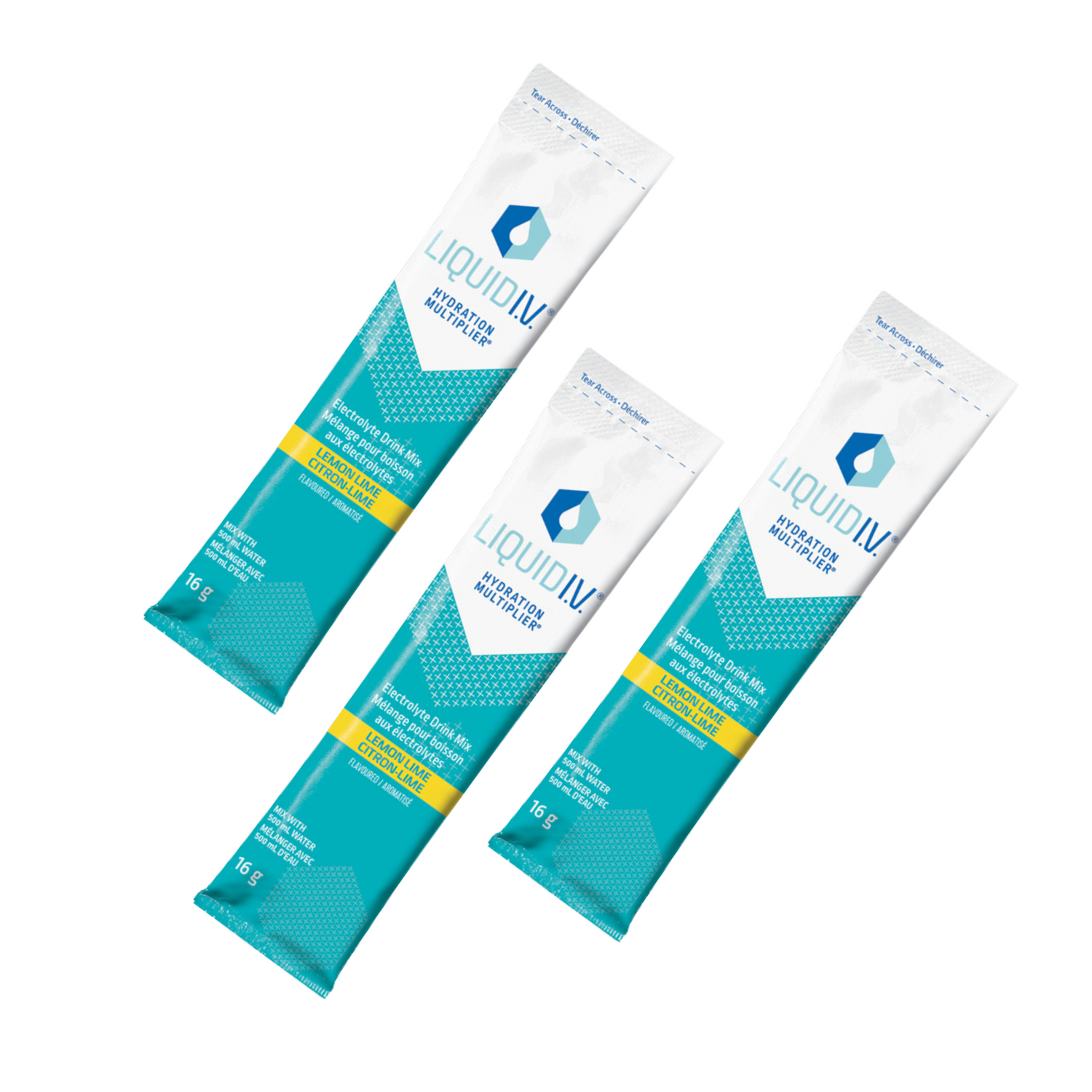 1 Stick. Accelerated Hydration.
Liquid I.V.'s Hydration Multiplier is a great-tasting, daily electrolyte drink mix. Liquid I.V. is scientifically formulated to help restore electrolyte imbalance that occurs through performance, heat, travel & adventure.
Shop Now
Around Half of Canadians report feeling dehydrated on a weekly basis.

EXPERTS RECOMMEND DRINKING BETWEEN
8 to 10

CUPS OF WATER A DAY


(Source: Dieticians of Canada, 2021)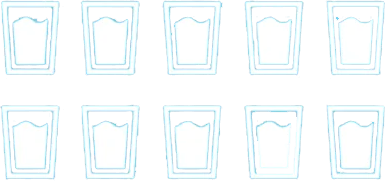 AS MANY AS
1 in 2
CANADIANS REPORT
FEELING DEHYDRATED
SODA, ALCOHOL AND OTHER DIURETIC
DRINK CAN DEHYDRATE THE BODY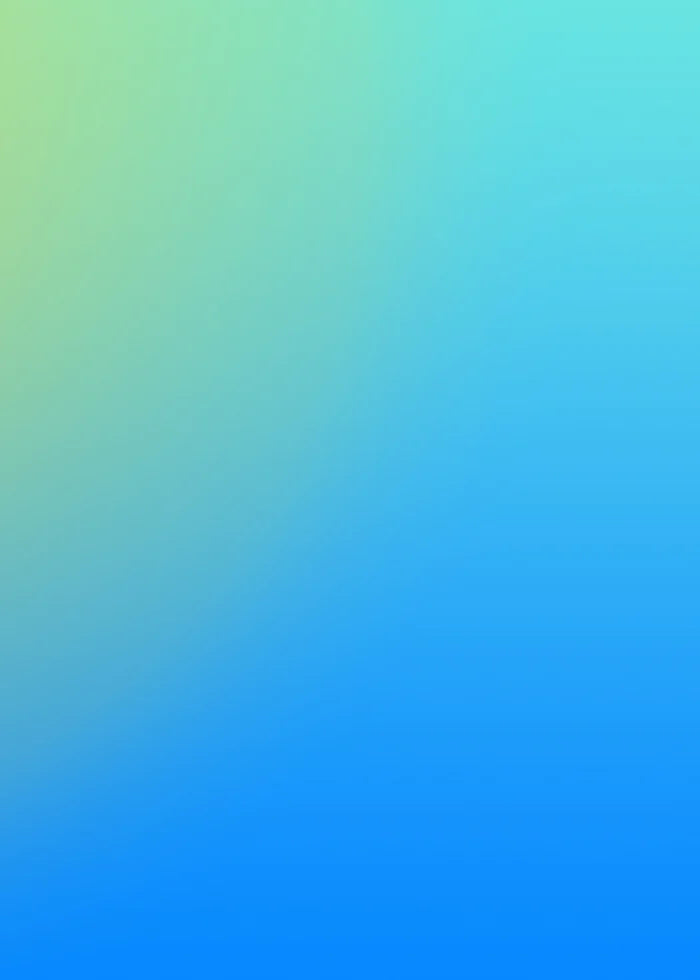 Why Hydration Multiplier?
Convenient, Travel-Friendly, Single-Serving Packets.
5 Essential Vitamins: B3, B5, B6, B12 and Vitamin C.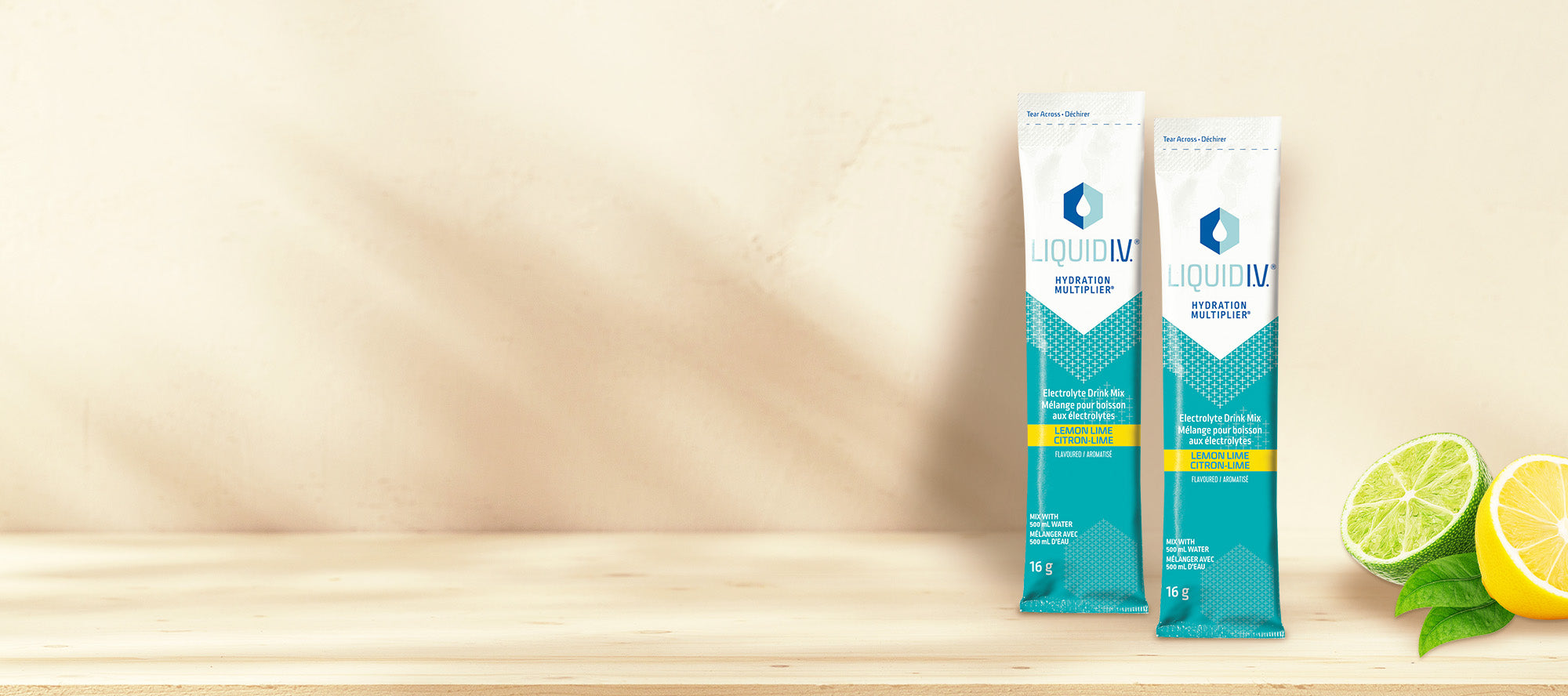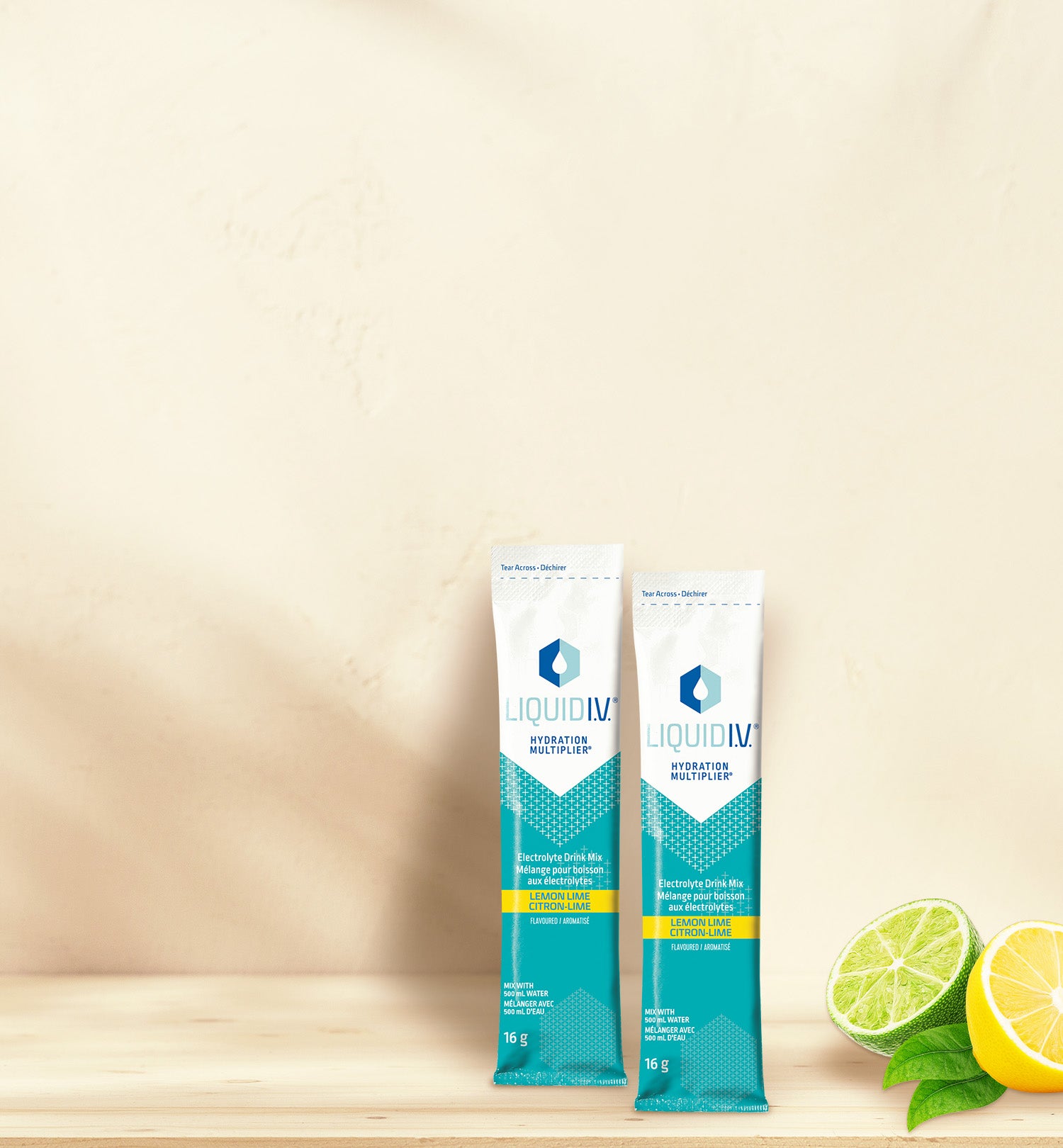 Lemon Lime
The flavour that started it all! This sunny mix of citrus flavours is equal parts zesty and refreshing - an instant fan favourite.
Great for: On the go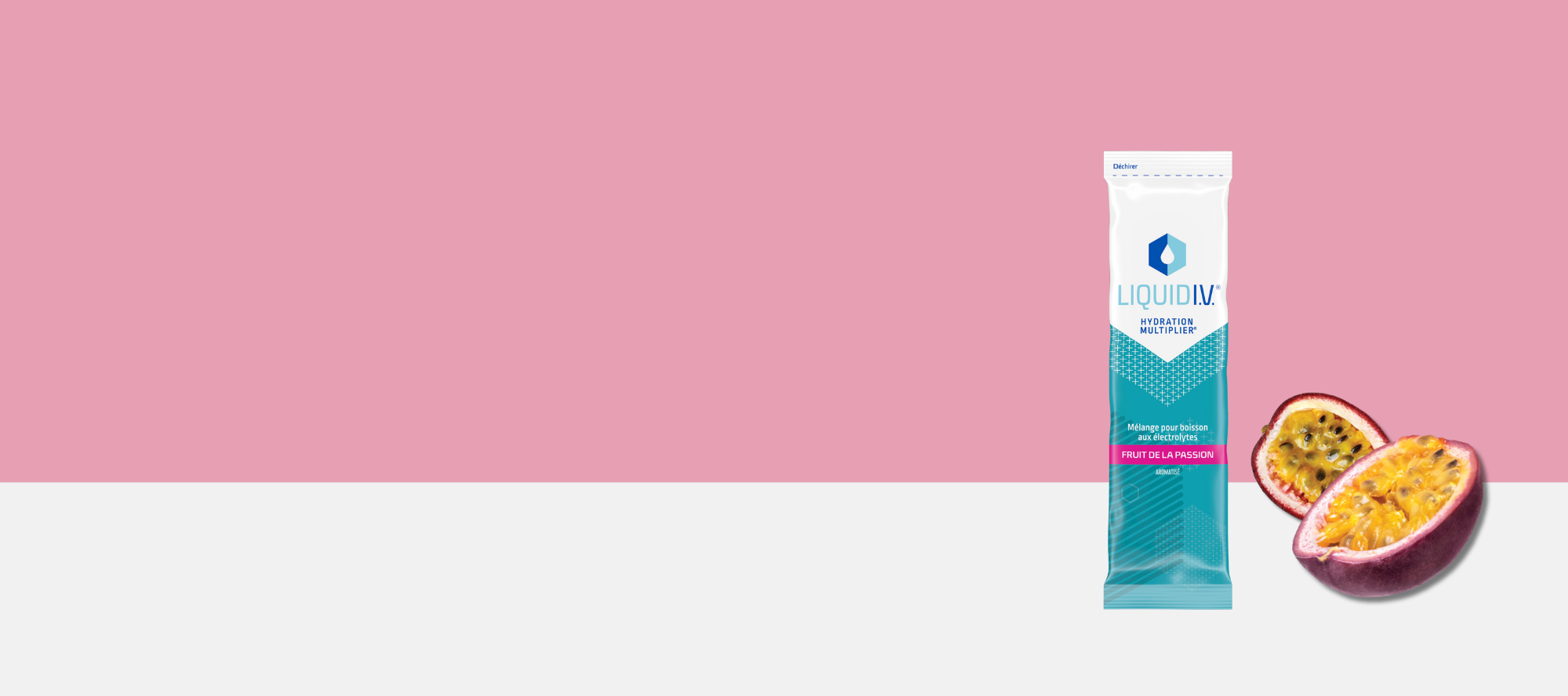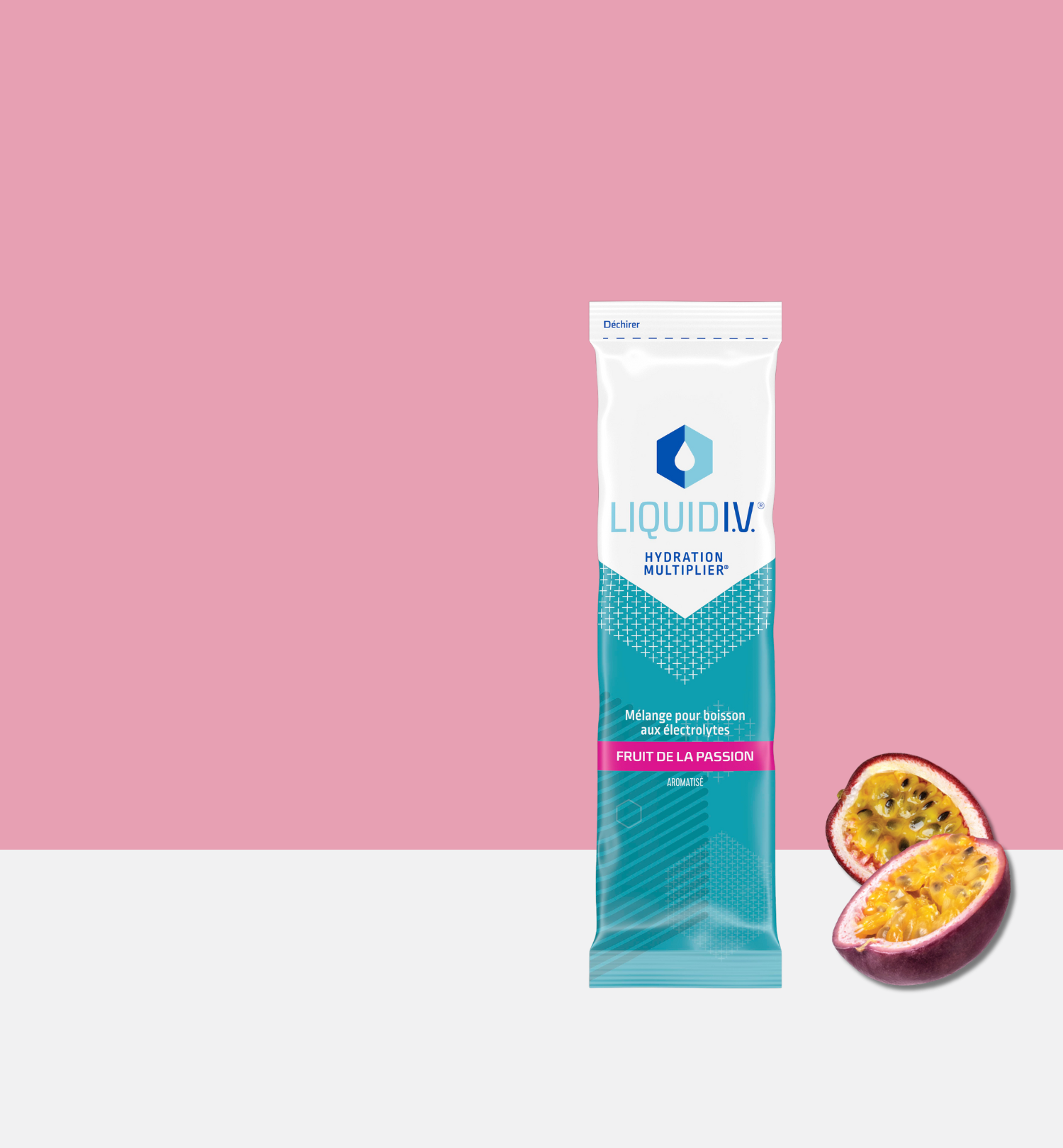 Passion Fruit
This invigorating flavour, inspired by the Hawaiian lilikoi, has hints of honey and berry, and brings to mind white sand beaches and clear blue water.
Great for: 3 o'clock slump
Benefits Of Hydration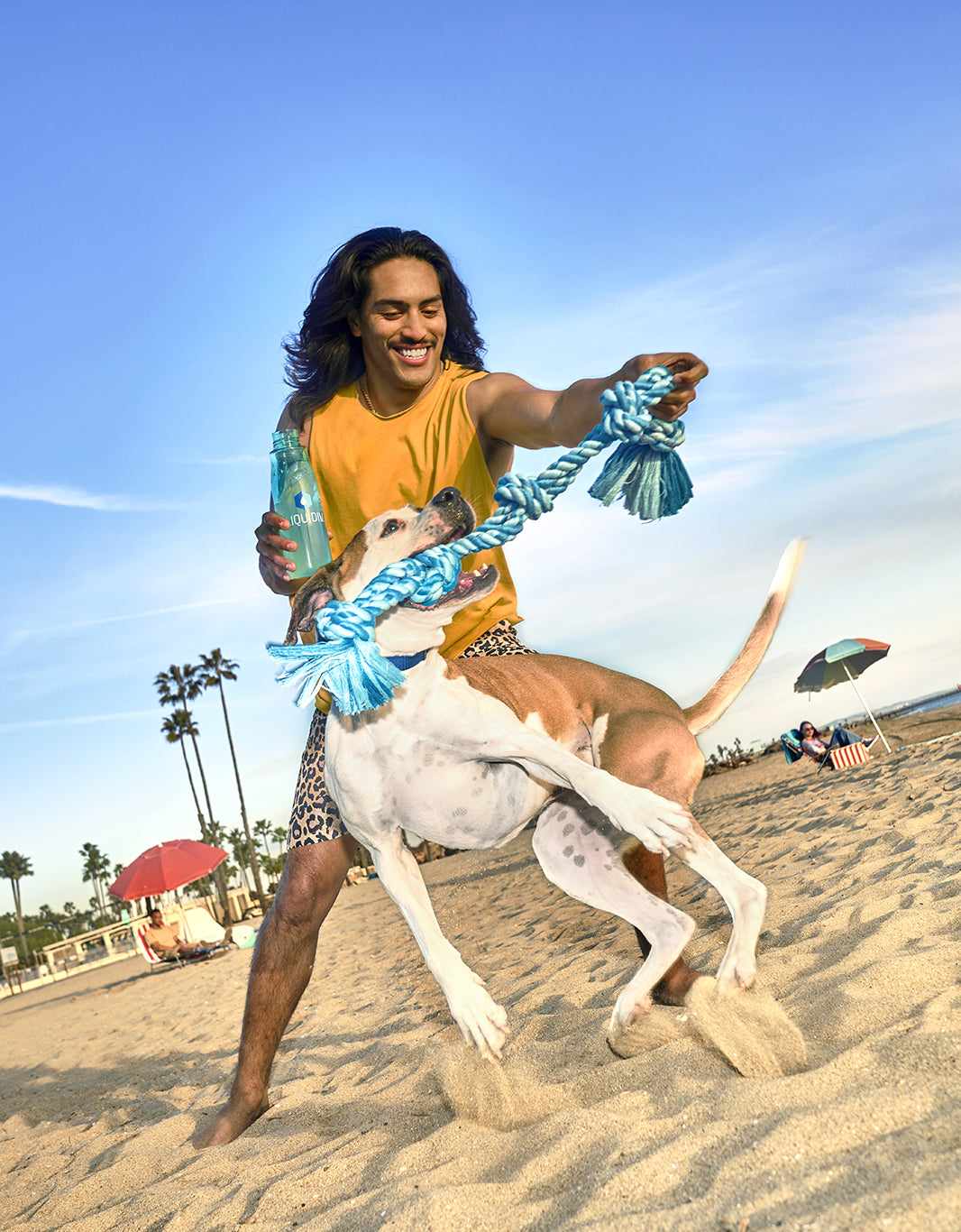 Supports Performance
Exercise performance can be impacted when you are dehydrated. Losing body weight from dehydration can decrease the ability to work out. Lean muscle in the body is comprised of some water, so it requires adequate hydration in order to function.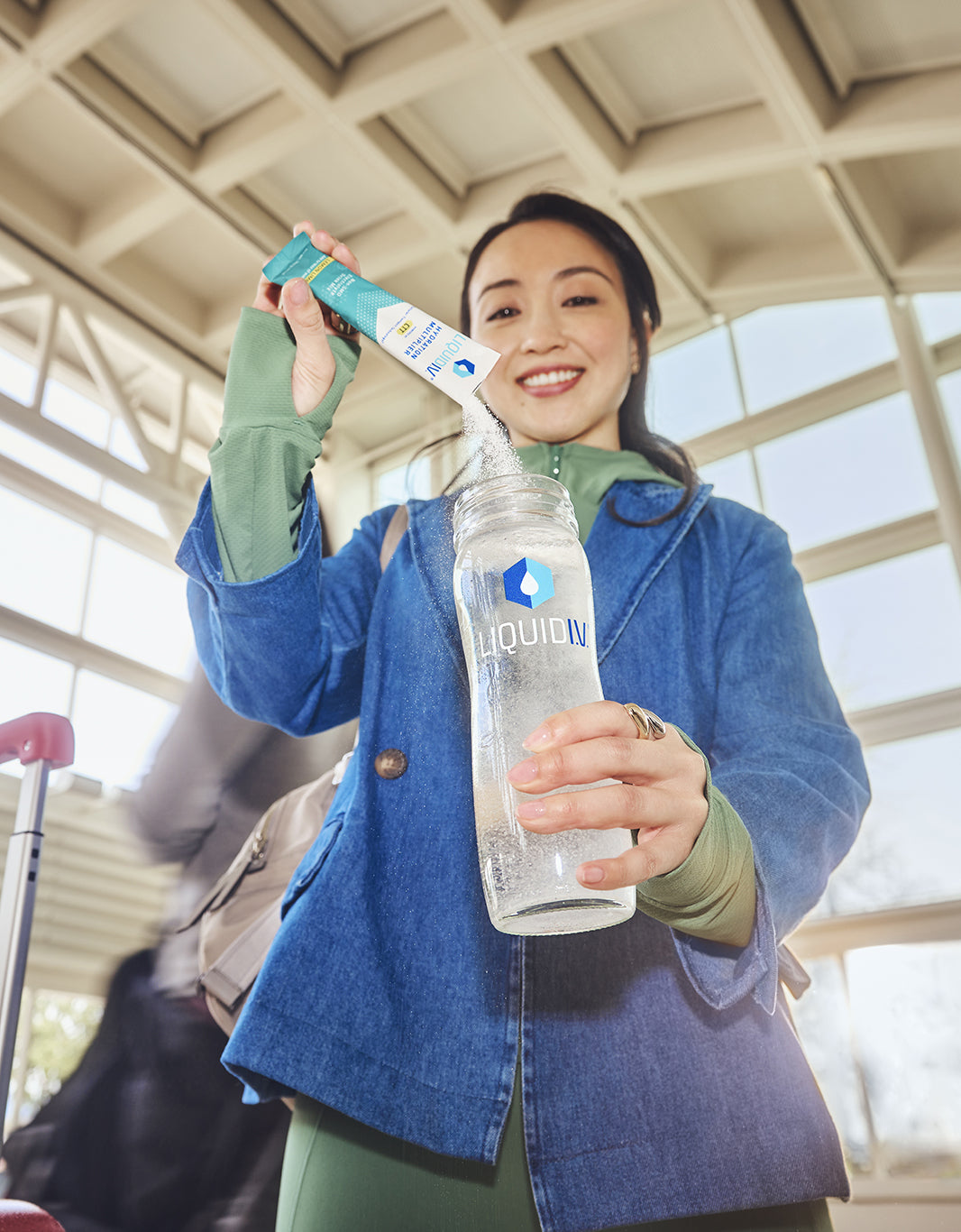 Optimize Travel Hydration
The average airplane generally has less humidity. Mild dehydration is common when traveling by air, and can contribute to some symptoms of jet lag. Not hydrating properly during travel can also worsen jet lag.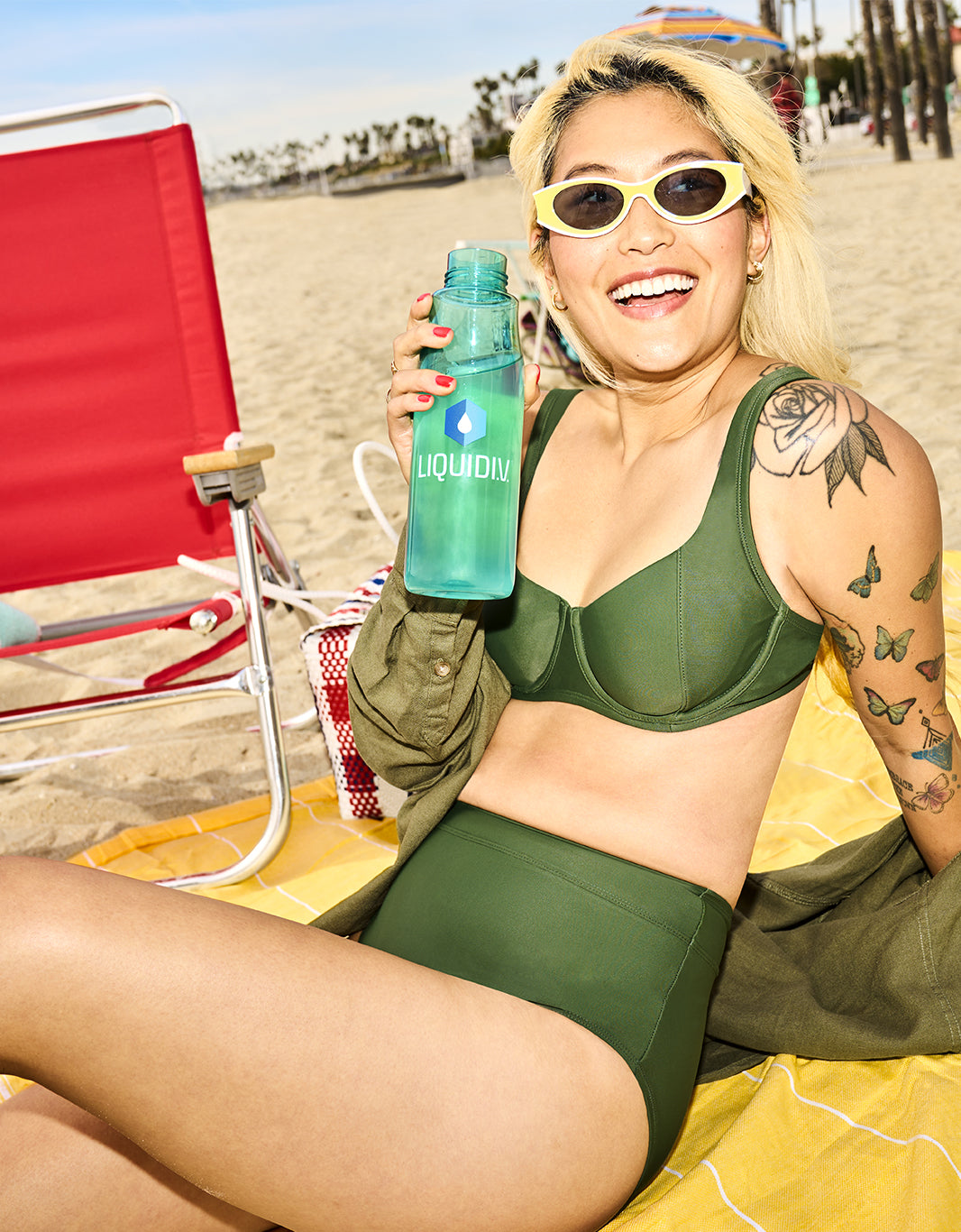 Supports Mental Clarity
According to the Dietitians of Canada, dehydration can influence mood, energy levels, and the ability to think clearly. We often use thirst as an indicator for when we need to drink water, but this can be too late to avoid the effects of dehydration. Regular hydration helps you stay mentally alert and energized.